Txingudi Water-treatment Plant
The water-treatment plant is the last link of the sewage canalization and treatment chain of the community of Txingudi. Not only do water-treatment tasks take place in this complex, but it also embodies offices, laboratories and a control-center.
The water-treatment plant is in a watercourse far from urban environment in the Jaizkibel mount, close to the sea and the underwater tube from which water is poured.
The buildings function is to generate a terrain cointanment system that allows access to a landscape in which the process of water purification becomes visible. The water related processes are protected by some glass-made buildings. The office and control buildings form the limits of the enclosure. Built in bare concrete, they are fragmented into different volumes that allow having view-points on the sea and the water-treatment plant.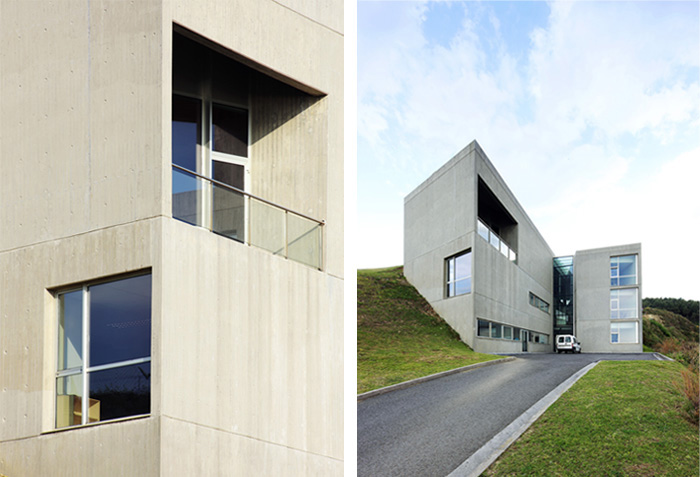 2004 / Ubicación: Jaizkibel, Hondarribia. / Arquitectura: Angel de la Hoz, Cristina Fontán / Colaboradores: Angel Álvarez. / Constructora: Altuna y Uría s.a. / Fotografía: José Hevia