Hondartza Sports Center
One of the most effective ways to organize a sports center is to separate the activities developed in humid zones from those in dry zones, with a common changing room area that binds both of them. The Hondarribia sports center takes advantage of this layout to form a building in which two main volumes define the relationship with the surrounding land, generating a mediation space with its consolidated urban surroundings and a defined limit that will arrange future development.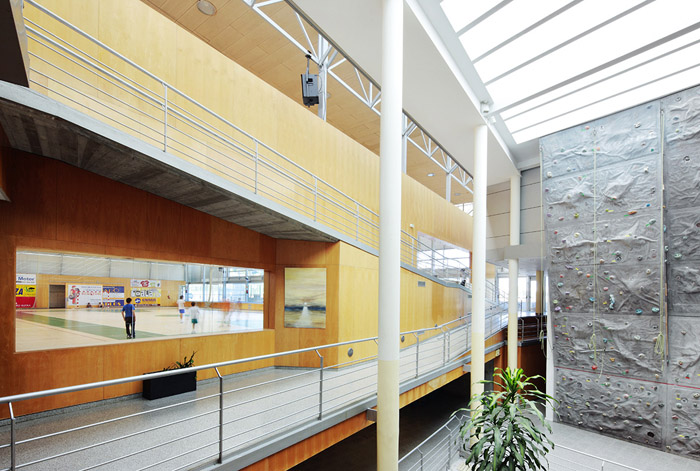 The common programs take advantage to set a base that also gathers up public and transit spaces related to sport spaces, generating an inner public street that crosses the building linking its two ends and offering a great friction with the activities developed at the sports center.
Location: Hondarribia / Architecture: Angel de la Hoz, Juan Ramón Iturbe / Collaborators: Ángel Álvarez / Project M/E: Aitor Alcelay / Construction M/E: Aitor Alcelay, Luis María Tobalina / Structure: Jose Antonio Gurruchaga / Constructor: UTE Sobrino - Ibargoyen s.a. / Systems: Imogep s.a. / Photography: José Hevia